Hi and Welcome !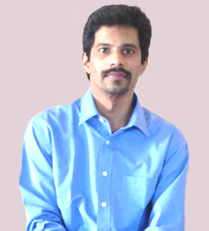 My name is Yatin Mulay and I'm the founder of OMZen – an online marketing company based in Mumbai, India.
I've been the "behind the scene" website marketing consultant for a number of projects since 7 years and finally decided to go solo and launch my own website.
By education, I hold a Bachelor's degree in Mechanical Engineering with a 3 years post qualification experience in a Fortune 100 company in the semiconductor industry.
I'm Google Analytics qualified, Google Adwords qualified ( Advanced Search, Advanced Display, Advanced Video ) & Bing Ads accredited professional so rest assured you'll be in safe competent hands.
A spinal cord tumor left me paralyzed shoulder downwards ( T4 spinal cord injury ) in 2003 and transformed my life from the fast lanes of  corporate world to that in wheelchair.
And that's what ultimately triggered the switch in career from engineering designs to search marketing and trading in stock market.  My other interests include spirituality,  cancer philanthropy, disability issues, stocks trading, nature and of course the Internet.
I'm a self taught, hands on website marketing consultant who likes to keep a low profile but keep abreast with the cutting edge practices in digital marketing. I have been greatly influenced by a number of professionals; like Tedster (RIP) and Brett Tabke of Webmasterworld , folks much younger than me like Rand Fishkin , Adii . I'm eternally grateful to my first mentor Ritesh Kochar
I would not be blogging here much  simply because everything that ever needs to be said about online marketing has been said by these great resources and they continue to do an excellent job of covering the evolving search landscape so there's really no point in filling cyberspace with more regurgitated stuff.
You can leverage my online marketing services to achieve your business goals in a cost effective manner– be it increasing professional productivity, reducing overheads, increasing the bottom-line, etc.
Please feel free to get in touch with comments, feedback, questions anytime by clicking this link. Alternatively, you can reach me directly at my email address admin[AT]zenonlinemarketingDOTcom or via Facebook